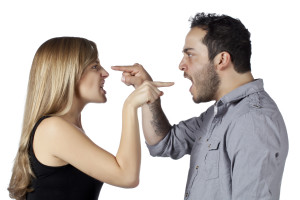 Anger Management Classes
Denver & Littleton
Our 12-session anger management group class is designed to help you understand your anger and learn how to deal with it in a positive way. We'll talk about why we get angry, how we can manage our anger, and how we can control our anger so that it doesn't control you.
ASCEND Anger Management Program
The anger management group counselors use the ASCEND method in training group members to control their anger.  The ASCEND method is a step-by-step process that will help you take control of your anger and includes:
Anger Awareness
Stop Your Immediate Response
Calm Yourself down
Evaluation Your Options
Do Something About It
Anger Management Group Topics
The topics that are covered in the Anger Management Group Program:
Take control of your anger
Increase Your Anger Awareness
Stop Your Immediate Response
Lengthen Your Fuse
Calm Yourself Down
Evaluate Your Situation: Why Am I Anger?
Evaluate Your Situation: Real Wrongs and Perceived Wrongs
Evaluate Your Situation: Digging Deeper
Navigate Your Options
Do Something: Direct Confrontation
Do Something: Let It Go
Forecasting
Court Ordered Anger Management
This course counts for court-ordered anger management requirements. Anger management classes are taken for many different purposes. Sometimes anger management classes are taken for personal reasons or at the request of a partner or employer. Other times, anger management classes are requested by the court or probation department as part of a plea bargain or violation of the law.
If you were ordered to take anger management classes by the court, your group anger management counselor can help you navigate the requirements.  The number of group sessions or hours is normally determined by the judge or by probation officer. If the number of classes is not specified, then a typical our anger management class program is 12 sessions.
Getting Started For Group Classes
Before you get started with the group you will need to complete a 30-minute initial intake session. This is the perfect time for you to discuss your individual situation and why you are taking anger management, ask any questions about the group, and make sure that the group is a good fit for you. The cost for the initial intake is $60. You will not be allowed to join the class without scheduling this intake first.
Anger Management Group Class Information
Group classes meet weekly and the total cost must be paid upfront. Payment can be made by cash, check, or credit card.
Cost $45 per class for ten 90-minute classes
Initial Intake: $60
Course Book: $30
Co-ed Classes meet one time per week
If you want to join one of the anger management classes, you can either call 303-933-5800 or click the button below to request an appointment, assessment, or more information: