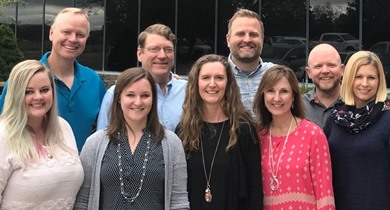 The mission of the counselors at Denver Anger Management is to be a place of help, hope, and healing for those in the grips of out of control anger and/or the families affected by anger. Our counselors understand the destruction and pain that anger can cause to families, marriages, kids, and especially to the individual with rage.
Step-By-Step Anger Management Program
At Front Range Counseling Center, our counselors have developed a step-by-step program that offers a highly effective approach to anger control through tools you need to manage anger in your daily life. You'll get a deeper understanding of the negative affects that anger has on you in all areas of your life: physical, emotional, and relational.  Within weeks of working the program, you will feel and see the benefits of controlling destructive anger.
Experienced & Trained Counselors
Your therapist will show you how to practice new healthier coping behaviors that allow you to be in control in anger stimulating circumstances.  Our counselors will teach the tools in a clear, step-by-step tasks through numerous exercises and readings.  The goal of our anger management program is both a healthy state of mind and a set of actions when you are in an anger-stimulating situation.
Our Anger Management Program Works
Hoping, wishing, or wanting to change doesn't work.  Success depends upon your willingness to do the work and a desire to go deeper.  It will take practice to master anger control skills.  Reading a book on anger just isn't enough.  We offer both individual and group counseling for men and women that recognize and admit that his or her anger has become a problem that needs professional help.  Our counselors have a passion for their work and desire to help clients change destructive behaviors, attitudes, values, and/or perceptions.
Full Range Of Counseling Services
Front Range Counseling Center provides a full range of counseling services besides anger management. We have put together a group of counselors that specialize in family, marriage/relationship, premarital, teenage issues, depression, sexual addiction and support for spouses of sex addicts, trauma healing, spiritual issues, anxiety, and other mental health issues.
If you are wanting help for anger and/or other mental health issues, please don't hesitate to contract us today. There are two ways to setup an appointment with one of our counselors: 1) Fill out the Contact Form and a counselor will call you with 24-hours; 2) Call our offices at 303-933-5800.
Request More Information